Live Green Inc.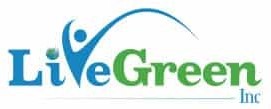 Booth: 710
5001 Old Poole Rd.
"Saving you Green with a Healthy Home"
LiveGreen Inc. is a full-service insulation and crawlspace/foundation services contractor locally owned and operated from Raleigh, NC since 2003. Specializing in energy efficient, cost saving spray foam, fiberglass blown-in and batt insulation services in new construction and retro-fitting existing homes for the most energy efficient solutions available in the market today. LiveGreen Inc. is the Triangle's leading provider of crawlspace encapsulation (sealing). Mitigating mold, moisture, and high-humidity effects in vented crawlspaces, with more than 20,000 jobs completed to date.
LiveGreen's services include; high-quality vapor barriers, mold remediation, insulated foundation walls, French-drains, sump pumps and dehumidifiers to render homes free of mold, allergens, pests, and provide a more energy efficient, cleaner environment in your home.
LiveGreen's complete service offering includes:
• Spray Foam
• Fiberglass Insulation
• Blown-in Insulation
• Seal Crawlspace and encapsulation
• Vapor Barriers
• Mold remediation
• French drains, Sump Pumps
• Dehumidifiers
• Radon Testing and Mitigation
• Gutters
• HVAC Duct Blast testing
Whether addressing your new construction requirements or investing to update your existing home with the most energy efficient services available – LiveGreen has the services you need. Call 919-453-6411 today for your free estimate.