Check back closer to our show for more!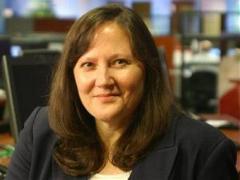 FAYE PROSSER | WRAL-TV SMART SHOPPER
Join Faye for a money saving workshop that will teach you how to save on your grocery expenses each and every week. Faye Prosser is WRAL-TV's Smart Shopper and author of The Smart Spending Guide. This workshop will change the way you shop and teach you to save more than you ever thought possible!

Check the complete Fresh Ideas Stage Schedule for Faye's workshop times and much more!