Thank you to all our show sponsors and partners!

Sleep Number delivers proven, quality sleep through effortless, adjustable comfort and biometric sleep tracking. Experience how Sleep Number's revolutionary 360® smart bed and SleepIQ® technology are proving the connection between sleep and well-being. Visit us in booth #2228 in the Exposition Center or at sleepnumber.com.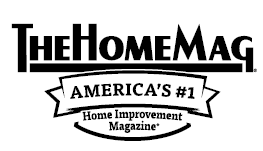 ASK THEHOMEMAG AISLE
TheHomeMag is excited to sponsor the "Ask TheHomeMag" pavilion at the show. Take a stroll down the red carpet to meet professionals who can assist you with every aspect of your home improvement project, whether it's a kitchen or bathroom remodel, replacement windows, roofing or siding project. We will also have professionals on the aisle to assist with grout cleaning & sealing, window cleaning, garage flooring & storage, gutters, plumbing, awnings and so much more! Stop by and meet the professionals you see in TheHomeMag every month and get your copy of our latest issue while you're there.

Look for the RED Carpet in the Jim Graham Building!
OFFICIAL WINDOW SPONSOR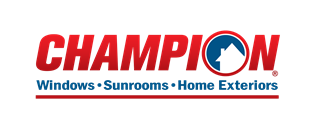 With over six decades of experience and expertise, Champion Windows and Home Exteriors is one of the nation's leading home improvement companies. Champion transforms homes with premium-quality products designed, built, installed, and guaranteed by Champion. Every product the company offers – from windows and sunrooms, to siding and entry doors – is built right here in the USA, backed by industry-leading limited lifetime warranties, and comes recommended by more than 9 out of 10 recent Champion customers. Visit us at the show in Booth #110
Triangle Gardener Magazine
Triangle Gardener is the local guide to enjoyable gardening in the Raleigh, Durham, Chapel Hill area and surrounding communities and is the only FREE gardening publication in North Carolina.

Published six times per year, each bi-monthly issue includes stories on plants, garden design, pests, garden books, garden travel, events and gardening tips, news, and much more. It is available at over 300 locations across the Triangle – local garden centers, botanical gardens, garden specialty stores, libraries, bookstores, florists, community centers, and many other places where gardeners like to shop and visit.

Visit them in the Jim Graham Building in booth 1468 at the show!

Vacation Village Resorts is the brand name of one of the top timeshare and vacation ownership companies in the world, whose goal is to provide superior quality accommodations and amenities for a lifetime or vacation possibilities. Established in 1983, Vacation Village Resorts has grown to over 400,000 owners. Visit us at the show or go to vacationvillageresorts.com for more information!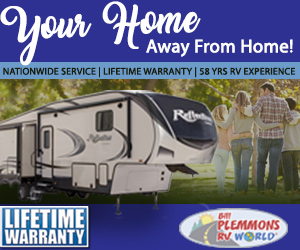 Bill Plemmons RV World has an RV for you! With more than 500 RVs' in stock, we carry the top brands: Jayco, Grand Design, Redwood, Coachmen and more. A nine-time recipient of the RV Business Top 50 Award, we're happy to be the premier RV dealer in North Carolina. When you buy from Bill Plemmons RV you'll get a Lifetime Warranty at no cost to you, a nationwide network of service and more than 68 years of RV experience! No other RV dealer can offer you more!
See us in Winston Salem and Raleigh and on-line at BillPlemmonsRV.com
New Homes & Ideas Magazine
New Homes and Ideas Magazine is the Triangle's Ultimate Guide to New Homes, Home Builders and New Home Ideas – whether you're looking for a new home or tips and information on how to design or decorate your home, New Homes and Ideas has it all. We are a nine-time consecutive award-winning magazine that creates targeted media solutions which generate real results and business for our clients. Our magazine features residential directories of home builders and new homes for sale in the Triangle (Raleigh, Durham, Chapel Hill, Cary, and surrounding areas) to keep our readers updated.

Visit them in the Jim Graham Building in booth 2530 at the show!
Thank you to our sponsors & partners