Our approach
We are consultative in providing marketing solutions to you or in support of your clients' needs. This means that we want to know about your marketing objectives, strategies and brand positioning so that we are truly on your team of solution providers. We care about your experience in our events and your outcomes.
Building Partnerships
Beyond exhibit space, banners and logos, there's creating the experience. Partnership opportunities involve participating in the creating of a complete, active and engaging visitor experience designed to maximize your exposure to key markets. Whether visitors interact with your product, take away samples or meet with you face to face, your sponsorship opportunity will be custom crafted to meet your specific objectives.

Visit the Marketplace Events corporate site for more info and to see our event schedule, MarketplaceEvents.com.
Think Sponsorship
Looking to drive traffic to your booth, generate more leads, promote new products and increase brand awareness? Click here for options.

Available sponsorship includes: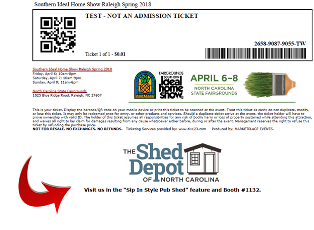 - Presenting Sponsor
- Official Product Sponsor
- Celebrity Sponsor
- Exclusive Show Bag Sponsor
- Online Ticket Sponsor (example pictured at right)
- Main Aisle Sponsor
- Homeowner Mailing Sponsor
- And more!
CATEGORY SPONSORSHIP OPPORTUNITIES
Set yourself apart from your competition at the show by establishing yourself as an industry leader: sponsor your product or service category! Click here for details.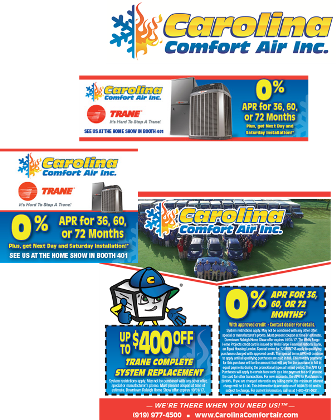 Available product categories (availability subject to change, as Category Sponsorships are limited to one company per show):

- Landscaping
- Flooring
- Roofing
- Renovation & Remodeling
- Heating/Cooling
- Kitchen & Bath
- Doors & Windows
- Hot Tubs
- And more!